Signature Events
Greater Green Bay Made

This new event is an opportunity for manufacturers to showcase their innovative products and for attendees to see live demonstrations and interact with products that are #GreaterGreenBayMade.
Wednesday, March 30, 2022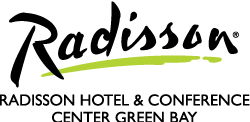 To learn more about sponsorships and this event, contact Mark Rahmlow at 920.593.3419 or mrahmlow@greatergbc.org.
The #GreaterGreenBayMade event is an opportunity to learn from a recognized industry leader about innovative manufacturing products and ideas being developed in the Greater Green Bay region and allow attendees to view a demonstration, interact with a product, or sample a product made in our community!
Tables of 10 available for $350 for Chamber members.
Keynote speaker | Louie Gentine II
We are pleased to announce that Louie Gentine, CEO of Sargento Foods, will be the keynote speaker at this inaugural event, speaking on "Innovation, Entrepreneurship and Workplace Culture." As a third-generation family owner, Gentine has worked at the cheese company in many capacities - from washing trucks in high school to working on the production lines, in accounts receivable and retail sales during college.
Following family succession rules, Gentine worked outside of the company as a commercial lender at American National Bank in Chicago for three years following his graduation from the University of Notre Dame with a BBA in Finance. He completed his MBA at Loyola and returned to Sargento in 2000.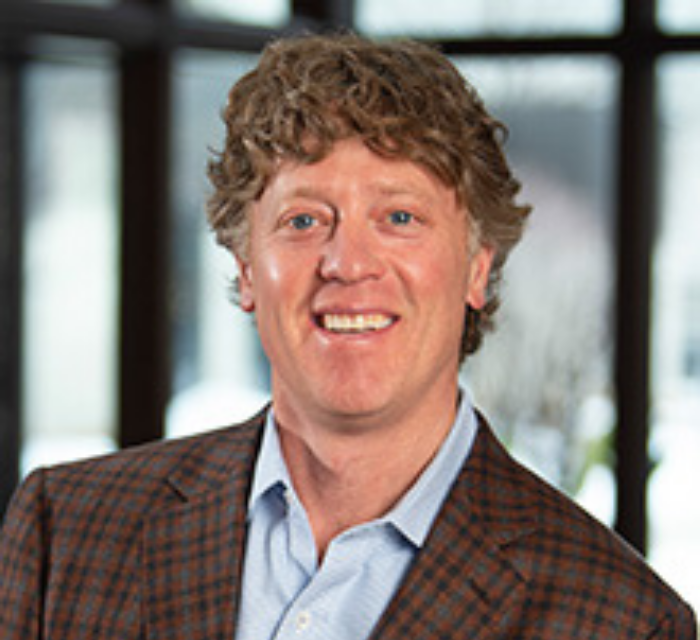 Gentine is an experienced executive with 20 years of experience at his family's company. He has held leadership roles in marketing, production and procurement where he was able to learn and experience multiple functions at the company. He had the opportunity to lead the company's largest business unit – Consumer Products Division – where he directed the efforts of sales, marketing and innovation. In this role, he had numerous interactions with customers in the retail channel. Prior to becoming CEO in 2013, Gentine led all three Sargento business units which along with the retail divisions included its ingredients division and foodservice division. In this role, the company entrusted him with the creation of a robust three-year strategic planning process, which has evolved but continues today. Building brands and driving new product innovation have been key enablers to the success of Sargento and Gentine plays a critical role in continuing to build and evolve that capability. In 2018, Gentine led Sargento through a major business process transformation with the implementation of SAP S4Hana which required a significant amount of change management across all aspects of the business. Gentine's broad base of experience and leadership has allowed him to earn the trust and respect of more than 2,000 employees, which he refers to as the Sargento Family. In addition to developing the broader Sargento Family, Gentine has created an educational program for the family's 4th generation members.
Gentine is married to his wife Paula and they have four children where they live in Plymouth, Wisconsin. In his free time, he enjoys doing outdoor activities such as hiking, hunting, biking, running, downhill skiing and working on projects on his property.
In addition to being involved in many community activities, he is a board member of the International Dairy Foods Association, the Consumer Brands Association, Lakeside Foods, Road America and is the President of the Society of St. Vincent de Paul store in Plymouth. He is also co-chair for the 2020-2021 Sheboygan County United Way campaign.
Agenda
| | | |
| --- | --- | --- |
| 11 a.m. | | | Manufacturing showcase opens |
| 12 p.m. | | | Luncheon and keynote speaker |
| 1 p.m. | | | Manufacturing showcase continues |
| 2 p.m. | | | Event concludes |
Sponsorship Opportunities
Title Sponsor | SOLD OUT

Listed as a sponsor on all marketing pieces, including the evite, brochure, program and any newspaper promotions
Complimentary booth in the Manufacturing Showcase
One complimentary table of 10 at the luncheon
Letter in the program
Introduction at luncheon
Full-page ad in the 2023 Community Snapshot
60-second video (sponsor provided)

Platinum Sponsor | $2,500

Listed as a sponsor on all marketing pieces, including the evite, brochure, program and any newspaper promotions
Complimentary booth in the Manufacturing Showcase
One complimentary table of 10 at the luncheon
Half-page ad in the 2023 Community Snapshot

Gold Sponsor | $1,500

Listed as a sponsor on all marketing pieces, including the evite, brochure, program and any newspaper promotions
Complimentary booth in the Manufacturing Showcase
Six complimentary sets at the luncheon
1/4-page ad in the 2023 Community Snapshot

Silver Sponsor | $1,000

Listed as a sponsor on all marketing pieces, including the evite, brochure, program and any newspaper promotions
Complimentary booth in the Manufacturing Showcase
Four complimentary sets at the luncheon

Bronze Sponsor | $500

Listed as a sponsor on all marketing pieces, including the evite, brochure, program and any newspaper promotions
Two complimentary seats at the luncheon

Booth Space | $200 Chamber members / $300 Non-Chamber members

8 x 10 foot booth space
Pipe and drape
8 x 3 foot skirted table
Electrical: Additional $75