Business After Hours
Held the Second Wednesday of every month
The Chamber's Business After Hours events are a way for members to connect with Greater Green Bay businesses, learn about an organization's purpose, and provide time for networking in an informal, social atmosphere. If your business is interested in hosting a Business After Hours, please email membership@greatergbc.org.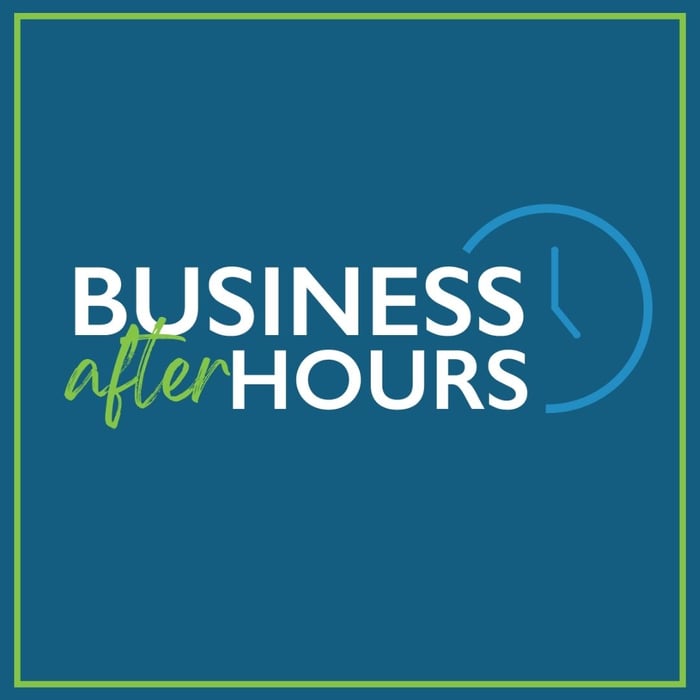 Event Details

December
Date: Wednesday, December 13, 2023
Time: 4:30 p.m. - 6:30 p.m.
Location: Bergstrom Mazda of Green Bay, 401 North Taylor, Green Bay

January
Date: Wednesday, January 10, 2024
Time: 5:30 p.m. - 7:30 p.m.
Location: Orthopedic & Sports Medicine Specialists (OSMS), Green Bay
February
Date: Wednesday, February 21, 2024
Time: 4:30 - 6:30 p.m.
Location: Lodge Kohler (Taverne in the Sky), 1950 S Ridge Rd, Green Bay
Mark Your Calendars
Join us for these 2024 Business After Hours events! More details and registration information will be available soon.


March

Date: Wednesday, March 13, 2024

Location: Hy-Vee, 2395 S Oneida St, Green Bay

May

Date: Wednesday, May 8, 2024

Location: Mulva Cultural Center, 221 S Broadway, De Pere

April

Date: Wednesday, April 10, 2024

Location: GBASO, 2351 Holmgren Way, Ste. 102, Green Bay

Event Photography: Please be advised that photo or video may be taken at this event for use on the Chamber website, social media, and/or other promotional materials. Your attendance at this event, gives consent to the Greater Green Bay Chamber to use your image and likeness for educational, archival, or promotional purposes.
Refund Policy: As a non-profit, all funds received from this event directly impact and support the critical programs and operations of the Greater Green Bay Chamber. Therefore, we do not issue refunds for cancellations. We appreciate your understanding.