Talent & Education
Current Young Professionals
Current Young Professionals (CYP) provides an opportunity for individuals to participate in professional development, social networking, and community engagement opportunities within Greater Green Bay.
This membership-based program offers both individual or employer memberships which includes FREE access to monthly core events, access to committee involvement, and other volunteer opportunities.
All events are designed to develop our members personally and professionally, and help to foster a deeper connection to the community. The program is designed with individuals aged 21-40 in mind, but our events are inclusive for all—regardless of age.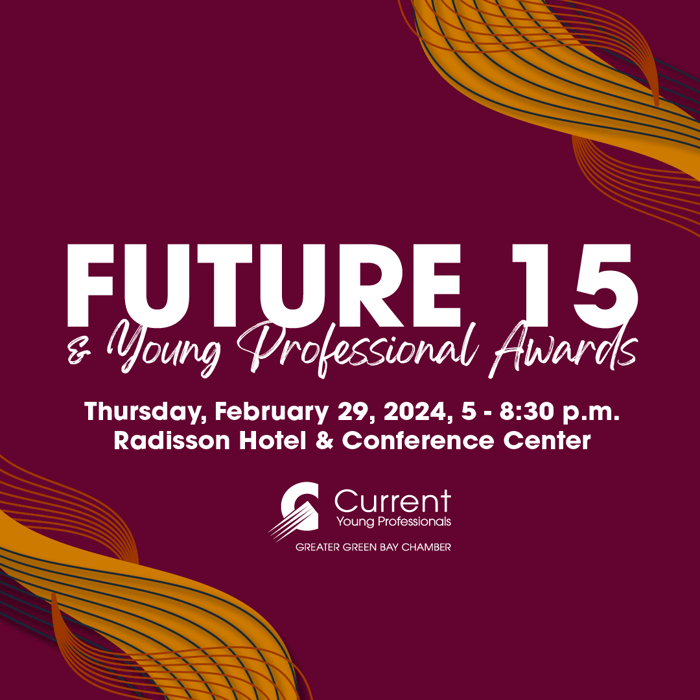 Future 15
Future 15 annually profiles 15 young professionals and awards a Young Professional of the Year, Young Entrepreneur of the Year, and Next Generation Best Place to Work. These honorees are currently influencing the growth, prosperity, and quality of life in Greater Green Bay and demonstrate the ability to positively impact the area in the future through professional accomplishments and community involvement.
Nominations are now closed for the 2024 Future 15 & Young Professional Awards.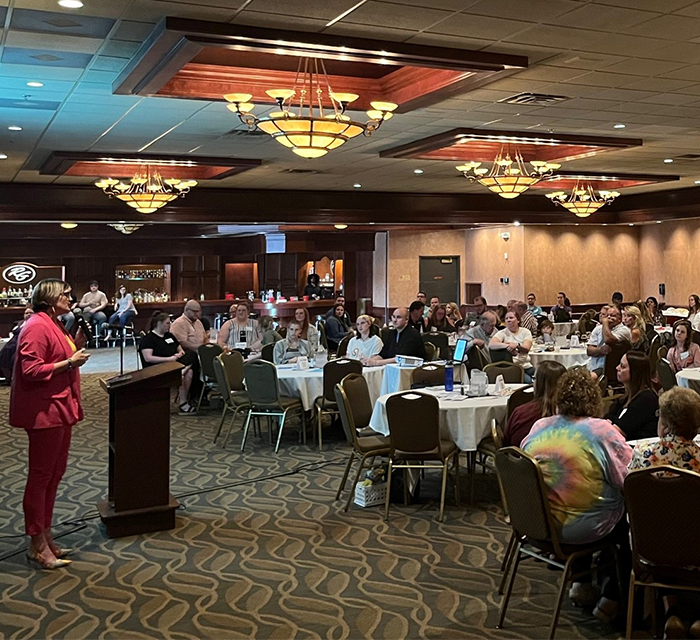 SOUP
Support of Urban Projects
SOUP is a forum in which community members can share their ideas for how to enhance the quality of life for residents in our communities. Dinner is served at the forum and a micro-grant from funds collected at the forum is awarded to one individual/organization that attendees voted to receive.
Next SOUP Dinner: November 30, 2023
Join CYP's Network+
An easy way to network with other members of the Current Young Professionals
Get to know other people in CYP with our newest networking opportunity, Network+! It will become your new favorite way to make connections and strengthen relationships with others/other people in the Greater Green Bay business community. Networking is about connecting, learning, and growing – not just transactions. Replace sales pitches with authentic curiosity. Witness your connections thrive, yielding lasting success.
Once you are signed up for Network+, you'll start to receive email introductions connecting you to other people in CYP.
This benefit is for CYP Members only. If you do not have an active membership in CYP, you will be removed from Network+.
Learn More: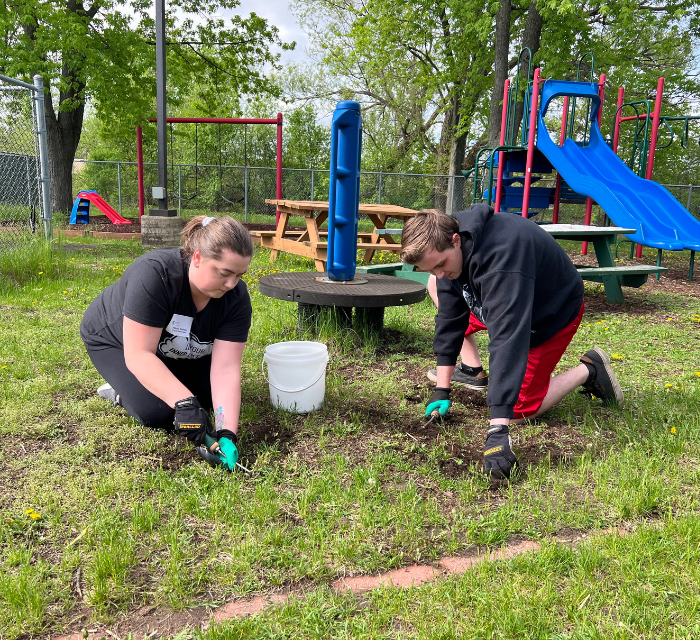 Rising Current
Summer Intern Program
Connect, engage, and develop your summer talent as part of a community initiative to attract and retain new talent to Greater Green Bay!
Interns involved in Rising Current will have the opportunity to connect with existing Current Young Professionals (CYP) Members.
Mission Statement

We provide a platform that inspires, challenges, and empowers young professionals to drive meaningful change in Greater Green Bay.
Vision Statement
Enhance the vitality of the Greater Green Bay community by developing a thriving community of young talent and leadership.


Engage with Current Young Professionals!
Questions?
For any questions or inquiries about Current Young Professionals, contact Christine Gunderson, Director of Talent Retention, at cgunderson@greatergbc.org