From Small Business to Industry Leader:
Paper Transport's Rise as a Remarkable Workplace in Green Bay
Posted on Jul 26, 2023 9:02:37 AM by Paper Transport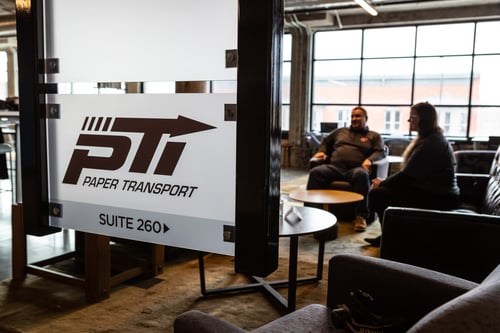 Paper Transport is a leader in the transportation industry, renowned for its commitment to building a remarkable workplace and fostering a sense of community in Green Bay. Our goal has always been to create a great place to work, and this focus has propelled our growth and reputation.
Since our establishment in 1990, with support from the Green Bay Chamber's Startup Up Hub, we have remained deeply rooted in Green Bay while expanding our operations nationwide. Our relentless dedication to building a great place to work has resulted in an exceptional driver retention rate and the introduction of unprecedented career opportunities.
We prioritize understanding and meeting our customers' needs, continuously evolving and providing innovative solutions that surpass our competitors. This commitment to growth and innovation has transformed our company from a team of two employees into a workforce of over 1,200, with revenues exceeding $300 million.
In the past 10 years, we have made significant strides in incorporating Compressed Natural Gas (CNG) and more recently Renewable Natural Gas (RNG) into our operations. RNG, a cleaner gas derived from decomposing organic matter, powers our fleet of 85 natural gas Class 8 trucks. This investment not only offers flexibility for customers and shippers but also aligns with our commitment to sustainability.
Our growth has been fueled by our unique service offerings and dedication to reducing the carbon footprint of our shippers. The introduction of natural gas-powered trucks has propelled our trucking and intermodal business, positioning us as a leader in sustainable transportation solutions.
At Paper Transport, we firmly believe that building a great place to work goes hand in hand with our commitment to the Green Bay community. We provide opportunities for growth, foster innovation, and prioritize a sense of belonging among our employees. Our focus on community and creating a remarkable workplace has set us apart in the transportation industry.
As we move forward, we will continue to make waves in the industry, solidifying our position as a community-based employer in Green Bay. Our dedication to building a great place to work remains unwavering, driving us to innovate, grow, and contribute to a sustainable future.
*Blog post is result of a Chamber event sponsorship package*