Talent Attraction
Youth Apprenticeship
Youth Apprenticeship (YA) is a work-based learning program for area high school juniors and seniors that serves as a talent acquisition strategy for local employers to build a strong future workforce. This program is run through the Department of Workforce Development (DWD).
Upon completion (450 work hours/year) of the program, these young people are better prepared to continue working toward their chosen career field and have gained valuable skills necessary to be successful in the Wisconsin workforce.
The Youth Apprenticeship Program has 11 approved pathways areas for students to participate in.
Why students should get involved
This DWD program is an opportunity to combine on-the-job work experience and school-based learning. Juniors and Seniors are eligible to participate. The YA program is a great way to get hands on work experience before you graduate high school.
How do I apply?
Applications will be accepted starting in January.

Fill out all areas of the application and then send to your school counselor.

Job placement will take place between spring and summer.

CNA applicants will be contacted in spring so they can schedule their CNA class that must take place over the summer unless their school has a CNA program.
*Applications will be accepted throughout the school year if job placement has been solidified and related coursework has been scheduled.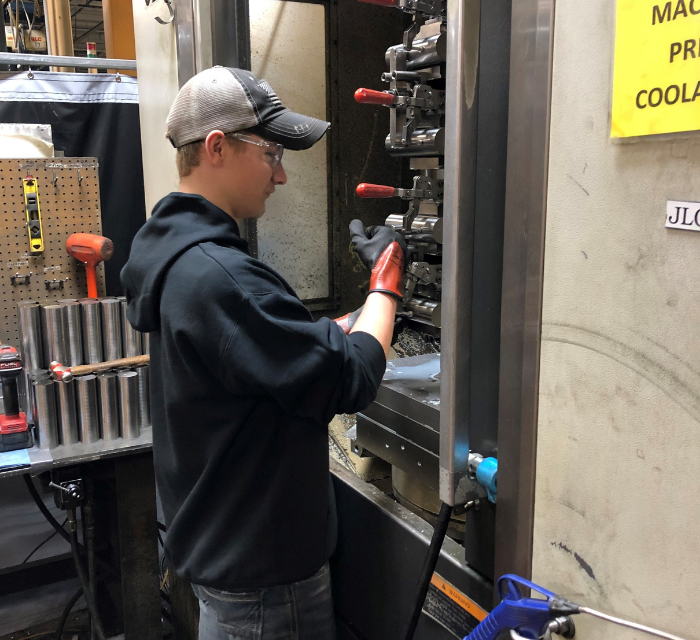 Why businesses should get involved
By hiring a YA student businesses take a step toward growing their talent pipeline. Businesses will have the opportunity to hire students who may become part of their future workforce.
The Youth Apprenticeship (YA) program operates with the support of the local business community. By participating in the program businesses get access to a skilled workforce that is eager and ready to learn.