Leadership Green Bay
Legacy of Leadership
Celebrate a newly re-designed event that showcases community leadership that meets the high standard of professionalism, leadership, and innovation that Leadership Green Bay is committed to fostering in Greater Green Bay.
Contact Christine Gunderson at cgunderson@greatergbc.org for any questions or concerns.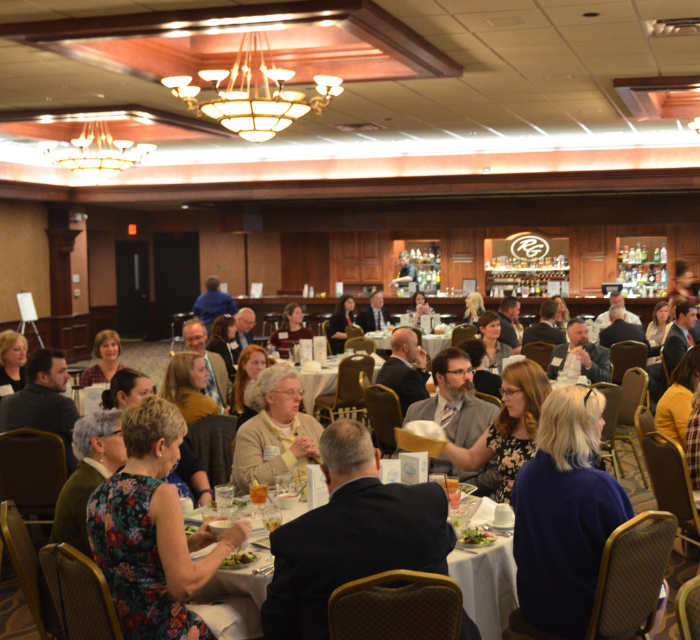 About the Event
Join us for a Community Leadership-focused professional development event that showcases high-caliber Leadership Green Bay alumni!
Date: Wednesday, July 19, 2023
Time: 2- 4 p.m.
Where: Stadium View Banquet Hall
John & Meredith Rose Business Leadership Award
The John M. & Meredith B. Rose Business Award recognizes companies whose community and leadership exceed the expected. This award is named after John M. & Meredith B. Rose. We wanted to honor them for the strong commitment and leadership that they have made to this community. This award is bestowed upon companies that share those values and who continue to make a difference in this community.
Presented by:
Leo Frigo Leadership Award
The Leo Frigo Leadership Award is bestowed on an esteemed volunteer or alumni of the Leadership Green Bay program, a person who has made a significant, continual contribution to the program and to leadership in the community. This is the program's highest honor and the honoree is recognized as a significant contributor to the success of Leadership Green Bay, and as an advocate and model of community leadership. Criteria include providing services for at least five years to the Leadership Green Bay program in a role that was not of a paid capacity; consistently providing leadership to community groups and mentors leaders within the program, the profession and the community; is a Leadership Green Bay alumnus, community volunteer or corporate supporter of the program.
Presented by: