Signature Event
Welcome Back Packers Luncheon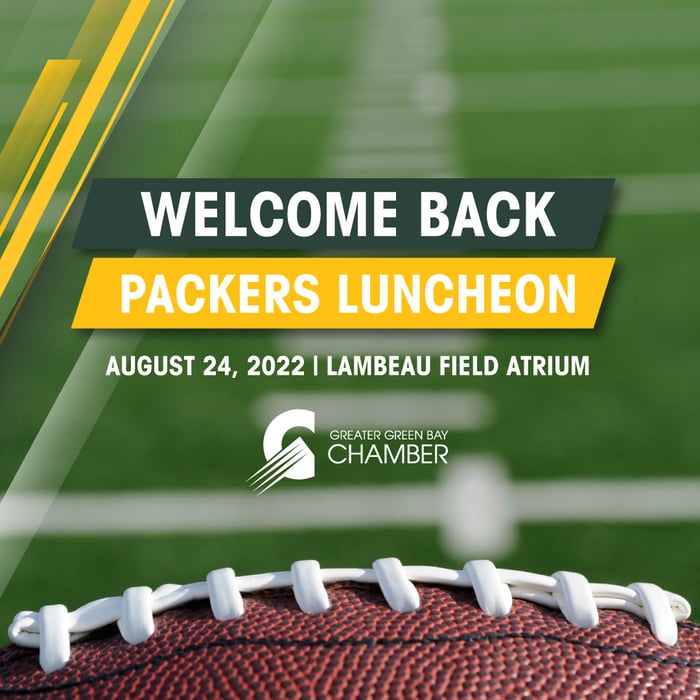 The Chamber, in partnership with the Green Bay Packers, is honored to host the annual Welcome Back Packers Luncheon. Enjoy this midday networking event that features a special look at the upcoming football season and includes a Packers player or coach seated at your table.
Also, during the event, the prestigious Community Service Award is presented. The award is given to a current player that exemplifies community involvement and volunteering. The winner of this award goes on to be nominated for the distinguished Walter Payton NFL Man of the Year award.

Event Details
Date: Wednesday, Aug. 24, 2022
Location: Lambeau Field Atrium
Time: 12:30 - 2:30 p.m.
Tickets: $150/seat, $1,350/table (9 seats)
Agenda:
11:30 a.m. | Doors open
12:30 p.m. | Luncheon begins, player introductions
1:45 p.m. | Presentation of Community Service Award
1:55 p.m. | Message from Coach LaFleur
2:10 p.m. | Raffle prizes awarded
2:20 p.m. | Thank you
Special dietary requests must be made in advance, please reach out to Amber Crisp at acrisp@greatergbc.org.
Invoice and ticket release policy:
Completion of the ticket request form does not guarantee tickets for the event. Requests are accepted on a first-come, first-serve basis until the event capacity is reached. After event capacity is reached, a waitlist will be created for requests received after the event has sold out. You will be notified via email if you are wait-listed. If your ticket request is accepted, you will be invoiced within 3 business days and payment is required by 12:00pm on August 1, 2022. If payment is not received by that deadline, your tickets will be released to the next guest.
Friendly reminders:
*No phone calls for ticket purchase requests.
*Photos, videos, and autographs are strictly prohibited.
*Any last-minute changes to the player roster or by the Green Bay Packers organization may result in not every table being assigned a player or coach.
*Event cancellation policy: Should this event be canceled due to unforeseen circumstances, all paid tickets will be refunded within 30 days.
Parking & Entrance Information
When you arrive at Lambeau Field, enter the Northeast parking lot (Lot 4) off of Lombardi Avenue.  Please park and enter the stadium at the American Family Insurance Gate Entrance.  Parking is complimentary for Lambeau Field Events.  Once inside, please take the escalator or elevator to Level One (1) – Atrium Floor.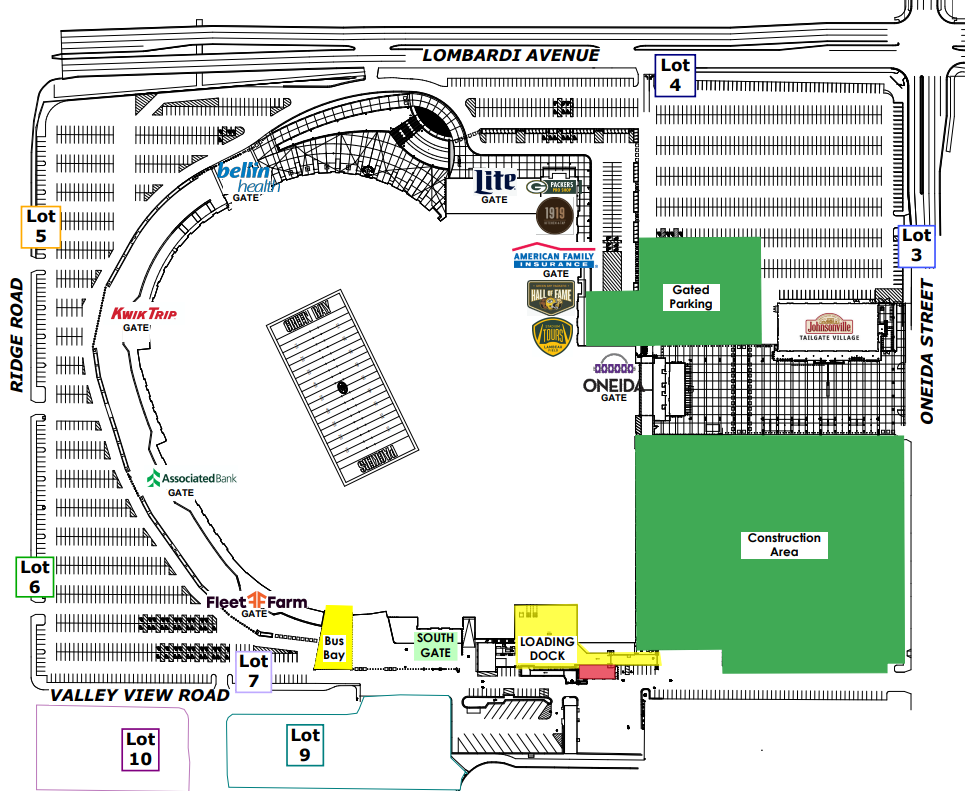 Questions?
Please call 920.593.3419.