Collective Impact
Collective Impact convenes the thoughts, passion, and energy of our members into a quarterly publication that provides readers with educational and valuable content on the evolving business community of Greater Green Bay.
In each issue, readers can connect and gain insight directly from member-driven content, along with learning more about Chamber programs, series, initiatives, and events.
Advertising Opportunities
Ad sizes range from quarter-page up to full-page. Advertorials in two, four, or six pages are also available for purchase.
To advertise contact Allison Rodriguez at arodriguez@greatergbc.org.
Read the current issue:
Collective Impact
Past Issues
Community Snapshot
This annual online-only publication provides an analytic look at Greater Green Bay, that includes data on top employers, education, demographics, and more. Both businesses and community members alike can utilize this resource to assist in business and talent attraction efforts.
Community Snapshot is produced by the Greater Green Bay Chamber.


Advertising Opportunities
Here's your chance to advertise your business year-round to area HR recruiters, realtors, businesses looking to expand in Brown County and over 7,000 Chamber members. Ad options range from 1/4 page up to a 2-page center spread.
To advertise contact Allison Rodriguez at arodriguez@greatergbc.org.

Read the 2022 edition: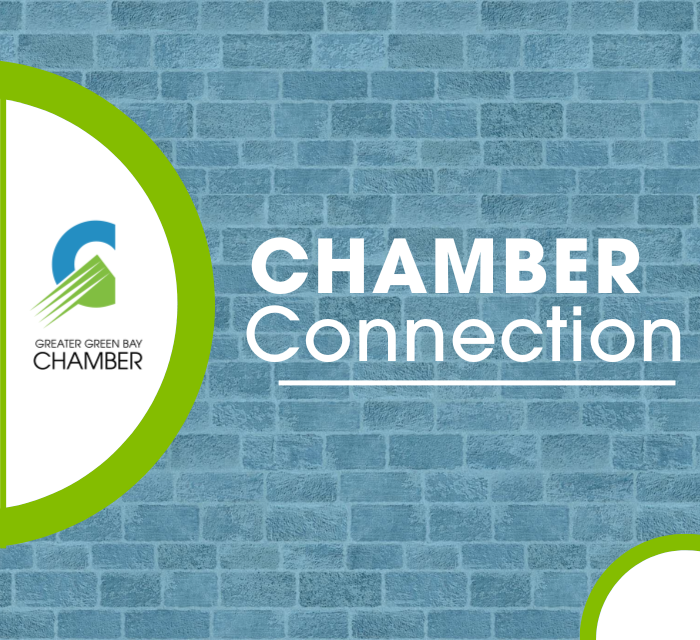 Chamber Connection
This biweekly e-newsletter features news, Chamber events, current business news and more.
With your Chamber membership, you are automatically enrolled to receive this e-newsletter.
Advertising opportunities are available in each edition of the e-newsletter. If you'd like more information, please email Allison Rodriguez, Member Relationship Specialist.