Talent Attraction
Community Concierge Program
You recruit the talent — we help them feel at home in Greater Green Bay.
The Greater Green Bay Community Concierge program is designed to help your candidate or new hire discover the many facets of the area and jumpstart their engagement in the community. They are provided with the necessary information and diverse experiences to feel right at home in Greater Green Bay.
Menu of Services
Select or customize the services relevant to your hiring situation from the options below:


Customized community tour
Let us show your talent the many reasons why Greater Green Bay is the ideal place to call home! Your candidate or new employee will receive one-on-one support and personalized resources along with introductions to local businesses, attractions, schools, and places of worship. This experience can be customized to fit various business needs and is available at an hourly rate.

New employee integration assistance
Your new employee will receive six months of community support, personalized resources to navigate Greater Green Bay, and the following connections to make sure they develop a sense of belonging from the very beginning:
Introductory meeting with community concierge

Intentional invitations to relevant community events

Authentic connections based on individual's or family's interests, background and beliefs




Accompanying partner career support
Support includes the following:
An introductory meeting with the concierge to identify desired industry and specific role

Resumé circulation to applicable industries within the Chamber's database

Personal outreach to human resource and business leaders in the community



Welcome basket
Baskets include local products and seasonal passes and are delivered to your candidate's hotel before arrival or shortly after your new hire's relocation. Also included is a personalized handwritten message on behalf of your company.
New Employee Retention Package
Now that your new employee is here, let's keep them engaged! Provide the best experience to your newest team member and allow them to further immerse themselves in our community's vibrant and welcoming culture with a number of offerings including:
Community tour

Integration assistance

or

accompanying partner support for six months following a community tour

Welcome basket
Special Thank You to the Program Signature Sponsor


Thank You to the Program Sustaining Sponsor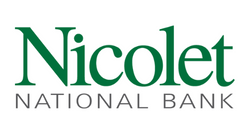 Meet the Concierge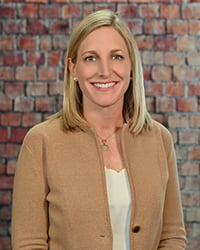 Morgan Doshi,

Director of Talent
As Director of Talent, my role is to implement and support various talent initiatives to help our business partners attract, develop and retain their talent. I'm excited to oversee the Community Concierge program, which is designed to help candidates, new hires and their families discover the many facets of Greater Green Bay and jumpstart their engagement in the community. As a Green Bay native, I am passionate about welcoming all people to our community and committed to making it a place where everyone belongs and thrives.