Talent Development
Greater Green Bay Teen Leadership
What is Teen Leadership?
Greater Green Bay Teen Leadership program helps build and strengthen emerging young leaders with skills, knowledge, and experiences that prepare them to be effective partners for positive change in Greater Green Bay.
High school sophomores from Brown County meet once a month to learn about areas such as the history of our community, government, economic development, wellness, the environment, and much more. The session days consist of tours, speakers, team-building activities, and thought-provoking discussions.
Students work on a team to complete a project that benefits the community. They learn about their own personality and working style as well as how to work with others, how to work with community stakeholders, how to be a leader, and other professional skills.
Be inspired by the experiences and leadership journey of these young individuals and our future community leaders.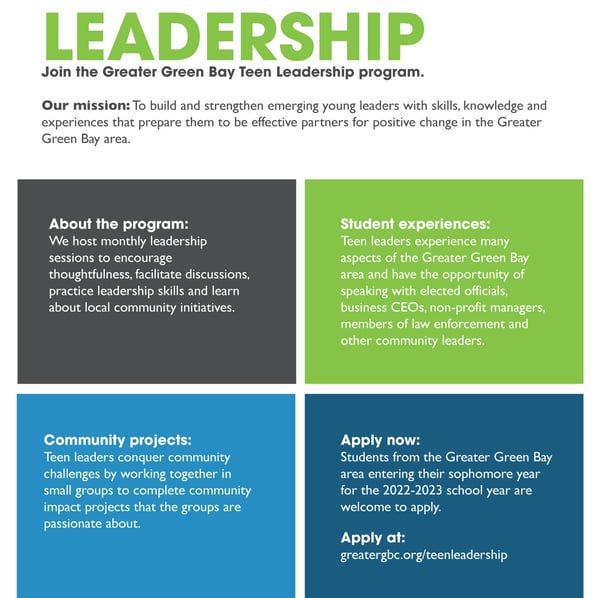 Students are responsible for their own transportation to and from session days, which are held at various locations around Greater Green Bay.