Signature Event
Pivot Points: The Stories of Business Success
"Pivot" means to make a fundamental, often abrupt, and rapid change in direction.
In business, you may need to pivot when you realize that what you've been doing isn't meeting the needs of your customers or the market. Whether the goal of this pivot is to help your company improve revenue or just survive, the way you pivot your business can make all the difference.
Join us for this moth-style storytelling event and hear the pivot stories from seven local business leaders. Each speaker will take 10 minutes to share the details of the moments that defined their professional journey and how they persevered as their world was being disrupted.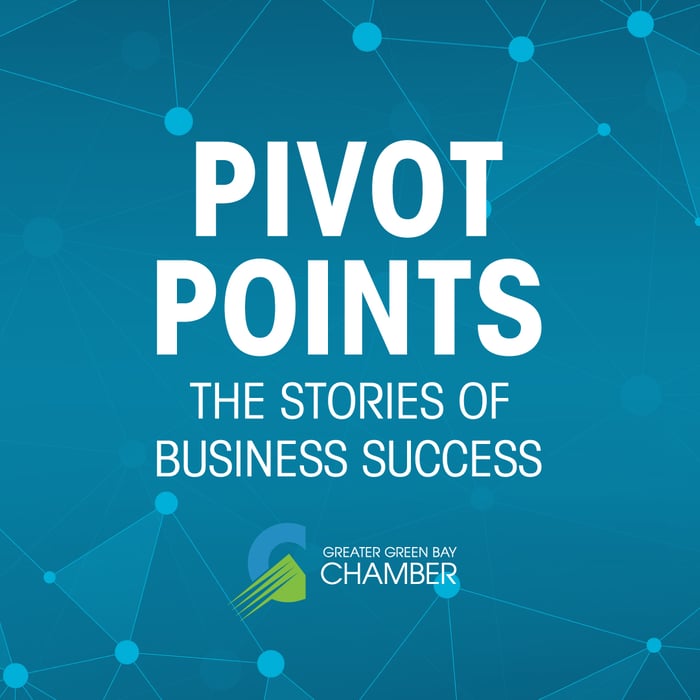 Date: Tuesday, March 12, 2024
Time: 2 to 5 p.m.
Location: Live X
Ticket Information: This event is by invite only
Event Agenda:
2 p.m. | Doors open and networking
2:30 p.m. | Welcome
2:35 p.m. | First presenter takes the stage
4:20 p.m. | Presentations conclude
4:30 p.m. | Networking and reception
5 p.m. | Event concludes

As a non-profit, all funds received from this event directly impact and support the critical programs and operations of the Greater Green Bay Chamber. Therefore, we do not issue refunds for cancellations. We appreciate your understanding.
Watch Pivot Stories
a new story will be added each month