Signature Event
Chamber Annual Dinner

As you know, the Annual Dinner is a special time to honor the many volunteers who make the Chamber successful and to celebrate the recipients of the Daniel Whitney, Ambassador of the Year and ATHENA Leadership awards.
139th Annual Dinner
On Tuesday, Sept. 28, 2021, the Chamber's Annual Dinner celebrated the business community's resiliency and success with a formal program followed by a kick-up-your-heels celebration. The evening began with a formal program to celebrate the recipients of the Ambassador of the Year Award, Daniel Whitney Award and ATHENA Leadership Award followed by a delicious dinner. Premier party band Brass Differential played throughout the night with some attendees busting a move on the dance floor!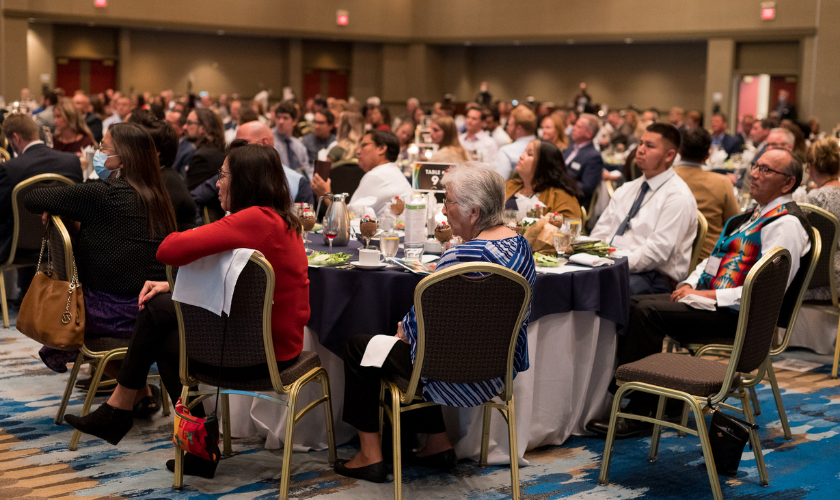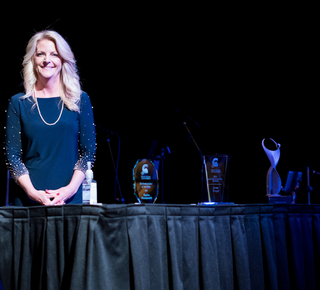 Brass Differential has been together since 2012 and has a reputation for bringing high energy and fun to the venues they play. Inspired by the sounds of New Orleans, Brass Differential features a variety of musical sounds including jazz, blues, funk, R&B, soul, hip-hop and many other styles. This 10-piece horn-centered band is guaranteed to please everyone with its abundant solos and abundant musical attitude.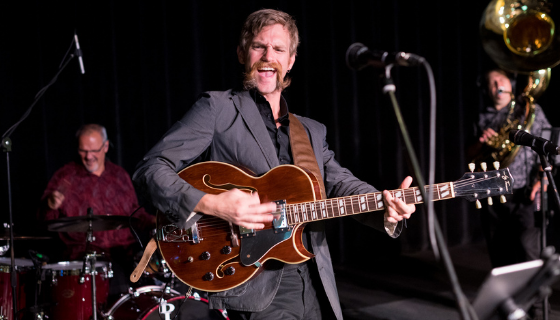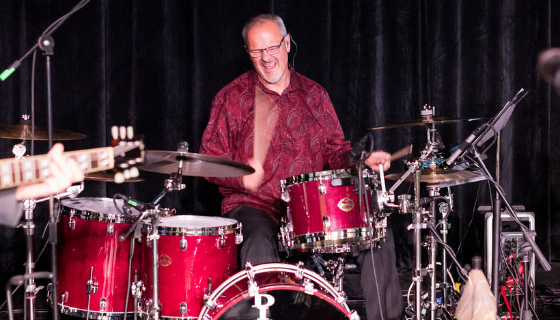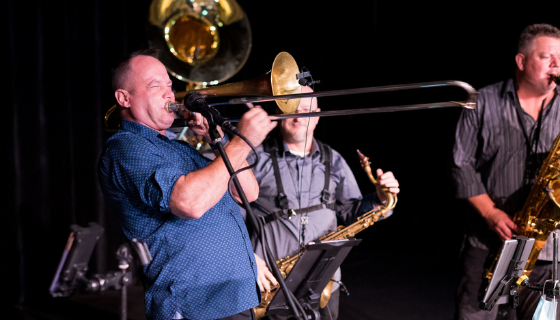 ATHENA LEADERSHIP AWARD
The ATHENA Leadership Award is presented annually to individuals who have demonstrated outstanding commitment to their profession, to the advancement of women and to serving their community. Award recipients are chosen by previous recipients in the community.
Thank you to our presenting sponsor:

DANIEL WHITNEY AWARD
The Daniel Whitney Award is given to individuals who have served on one or more of the Chamber's committees and has demonstrated outstanding volunteerism. This is the only award that is voted on by Chamber staff.
AMBASSADOR OF THE YEAR AWARD
Each year, the Chamber honors an outstanding ambassador volunteer who demonstrates an outstanding commitment to the Chamber's mission.
Thank you to our 2021 sponsors